Simplicity Dynamic Reinforcement Details

r. 3.2.3 - Compatibile con Revit 2019 - 2020

A significant update to Simplicity Dynamic Reinforcement Details has been released.
You can download and install the new release, free of charge, on all computers on which a previous Simplicity version has already been activated. 
What's new in this release
Rebar dimension parameter
Now you can select rebar segments dimension: (midlane length or outside line length).
Use Setting command
Rebar dimension parameter with hook
| | | | |
| --- | --- | --- | --- |
| Midline set | | Outside line | |
Import Legends from Standard.rvt
Open CCPr_Standard.rvt and copy useful legends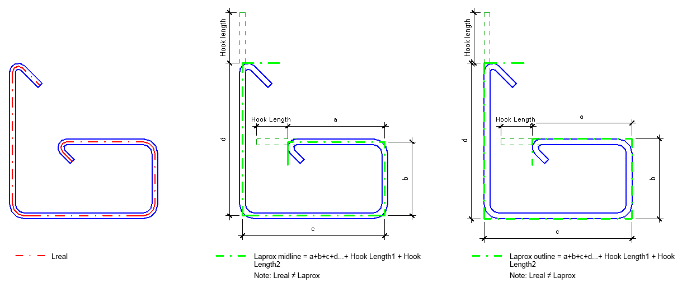 Sections creation tools
 

Create element sections throw the new command.

Select element (Foundation, frame, column). Simplicity will create sections. Sections will be opened in tile view (closing other views).

After using Create Element Section command the views created will form an Element view set. Check and open view set for each element
Each view set can be reopen throw the command Element tree.